---
Memorial Day Weekend Sale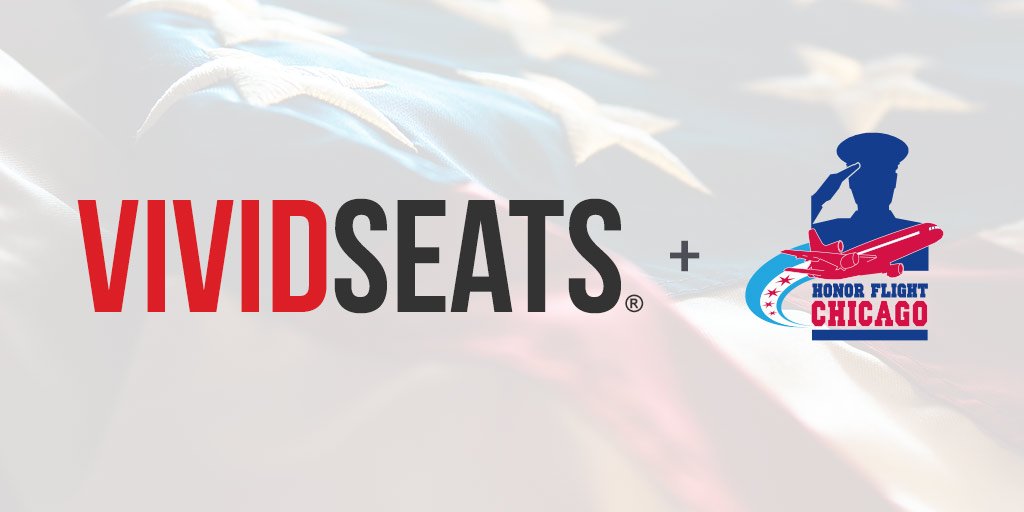 With Memorial Day serving as a nationwide summer kick-off, the Vivid Seats team wants to ensure that the season of sun is filled with the concerts, games, performances and all the other live events you love. This long weekend, take advantage of Vivid Seats' Memorial Day Weekend sale: From Friday, May 24, 2019 through Monday, May 27, 2019, customers can use the code "VETERAN" at checkout to save 10% off their purchase for a max of $75-off. In keeping with the holiday, Vivid Seats will also donate 5% of the order total to Honor Flight Chicago.
Founded in 2008, Honor Flight Chicago is a 501(c)(3) that recognizes the bravery, sacrifice and patriotism of America's senior war veterans with an all-expense-paid, one-of-a-kind journey to Washington, D.C., for a day of honor, thanks and inspiration. Honor Flight Chicago is the largest hub in the national Honor Flight Network, having to-date flown more than 8,200 WWII, Korean War and Vietnam War Era veterans to visit their national war memorials. Their Honor Flight is only one day, but the experience is life changing.
Here's to a weekend filled with family, friends and incredible experiences!