Shop Taylor Swift Tickets
---
Taylor Swift Tour Theory
The final piece may now be in place for a Taylor Swift tour in 2017. On the heels of news that the worldwide superstar appears to have moved on to a new romance following her split from Calvin Harris, the time is ripe to predict that a new Taylor Swift album will be out by the end of 2016, followed by a world tour in the new year.
Take a look at 5 key ingredients that are sure to fuel Taylor Swift tour rumors in the weeks and months ahead:
Recipe for a Taylor Swift Tour 2017 Announcement
1. A Pinch of New Material
Taylor Swift has famously used past relationships for songwriting material, a penchant not necessarily unique to her, but one that has become somewhat of an expectation each time she begins a new romance. With the exception of her 2006 self-titled debut, each new album has been preceded by a break up.
Prior to 2008's "Fearless," she dated Joe Jonas, while Taylor Lautner and John Mayer came before 2010's "Speak Now," Jake Gyllenhaal and Conor Kennedy before 2012's "Red," and she was linked to One Direction's Harry Styles before 2014's "1989."
In March 2015, Swift reportedly began dating Calvin Harris, but that relationship ended in June 2016, making way for a new romance, which a fan apparently predicted two years ago, with Tom Hiddleston. Let the songwriting begin (if it hadn't already). Update (9/6): The end of "Hiddleswift" was confirmed right around Labor Day.
2. A Dash of Consistency - Swift Loves to Release Fall Albums Every 2 Years
Whether intentional or not, Taylor Swift has been near-formulaic about her album releases. She has released a new album in the fall every two years since 2006, and always in October, except for "Fearless," which dropped in November. Her most recent, "1989," came out in 2014, leaving it up to 2016 to continue the trend. Update (9/12): According to reputable T Swift source, Gigi Hadid, the singer is back in the studio.
3. Marinate the Vocal Cords – She's Headlining a US Grand Prix Concert in Oct.
What better way to begin publicizing a forthcoming new album and tour than with an Oct. 22 concert at the 2016 US Grand Prix? As of June 16, it is her only scheduled live appearance and we can't help but notice the convenient timing of it.
4. Grease Up the Tour Bus - A World Tour Has Followed Each Album Release
Like clockwork, most artists plot out a tour in the wake of a new album release, and Taylor Swift has been no exception. Since "Fearless," she has embarked on hefty world tours beginning in the early months of the following year.
5. Prep for Baking - She Must Return to Dethrone Adele
While Swift may have the overall Staples Center record for sold-out shows locked up, Adele now owns the consecutive sell-out mark thanks to her upcoming six-night run this August.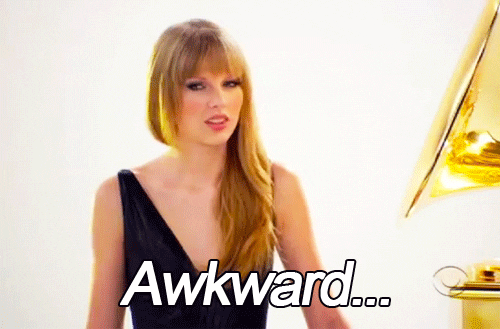 Whether or not it does actually happen in 2017, we're sure new Taylor Swift music isn't far off, so stay tuned for updates as the year goes on!